The Savvy Way to Experience Mt. Elbrus & the Caucasus
Our experts living there take the hassle out of your trip and you enjoy a trip of a lifetime.
"Start Planning your Russia trip"
For Visa Inquiries Contact Us!
About Let's Russia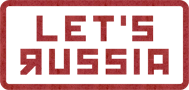 Let's Russia began for the sole purpose of giving travelers a smooth start on their way to Russia. We are here to make your life just a little simpler by providing you with the best priced visa services quickly, conveniently and with clarity along with other services.
Marcus Hudson founded Let's Russia in November 2015. Inspiration first came from friends and acquaintances who had trouble with the visa process. Since Marcus had gone through practically every type of visa that exists for Russia (student, humanitarian, religious, work, tourist, business and private) as a US and EU passport holder, he could easily assist people through the process.
Coupled with a love for Russian culture and language, his aim is to help people get to Russia and experience the place for themselves whether they're a tourist, student or looking for business prospects or work.