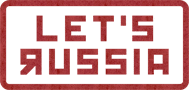 Standard Package Instruction WITHOUT Passport Photo Service
Step 1: Video Instructions
Watch these videos in order before proceeding to Step 2.
It is important that you watch the above videos as they state detailed instructions on how to go about your official application form and what you need to mail out to us.
Step 2: Complete your application form
Now that you're done watching the two videos, you can now fill out your official visa application form here.
Now that you're done filling out your application form, it's time to…
Review the Visa Applications Guidelines and Checklist documents we attached to your Next Steps email if you are unsure of your answer and also before you mail out your documents to us.
You can also email us your completed official application form so we can review it and let you know of any mistakes you need to correct.
Step 3: Obtain your passport photo
Secure your passport photo, if you haven't yet.
Important
If you already have your passport photo on-hand, make sure it is a recent picture (taken within the last 6 months – otherwise this can be a reason to get your application declined).
Size should be 2×2.
When opting to mail your passport photo with your documents, use photo paper when printing your photo. Lightly glue it on your application form.
If you don't have a passport photo yet, you can take a new one with a smartphone – download the Passport Photo Booth app and email your photo to [email protected].
You must follow these criteria when taking your photo
Use a flat, white or off-white background (must be one shade only)
Stand 2 feet from the wall to avoid casting shadows
If possible, ask someone to snap your picture.
The bottom of the picture starts at your shoulders/clavicle
Leave space above your head
Use even light on your face so there are no shadows.
Look straight ahead with a neutral facial expression.
Note
We will provide feedback via email and will ask you to retake your photo should we see your submitted photo has not met the requirements stated above.
Step 4: Russian Consulate Fee
Pay your Russian Consulate Fee here.
We will need your Russian Consulate Fee settled before we are able to submit your application at the consulate as they will be requiring the said fee upfront. 
Please disregard this if you've already made a payment for your consulate fee.
Last Step: Mailing out your documents
Please see the Standard Package Checklist we emailed you for detailed instructions on how to mail out your documents to us.
Don't hesitate to send us any questions at all during the process. Contact Us!
Stuck with something? Send us a message.
FAQs
An official invitation comes from a Russian organization authorized to invite guests to Russia. The type of visa you are applying for comes with the appropriate invitation. Only a Russian tourist company can issue tourist invitations, also known as tourist vouchers.
Not all people need visas to visit Russia. Many countries in South America have visa-free agreements with Russia. This allows a guest to come for usually up to 90 days. Citizens of countries in North America and Europe need to obtain a visa to enter Russia.
What are the fees to getting a visa?
In order to apply for a visa, you'll need to pay the Russian consulate fees and processing fees in addition to what the invitation and visa service charge. These fees differ based on country, its visa agreement with Russia, processing time, number of entries desired, type of visa and third party service fees.
For example, for a 30-day, single-entry tourist visa, a US citizen pays $123 for the consulate and processing fees plus our fees of $15 for the invitation and $99 for submission. That's $237.
What documents are required to obtain a visa to Russia?
The answer depends on the citizenship of the applicant and where he or she is applying. However, in general an applicant will need:
1. A visa invitation.
2. Visa application filled out and signed.
3. Passport Photo
4. Payment to an official visa processing center
5. Original passport valid for at least 6 months after the expiration date of the visa
6. Proof of insurance (not needed for US citizens applying for tourist visas)
How long does it take to get a visa to Russia?
It depends on many factors, but generally 3-10 business days. For a tourist visa in the USA, it takes about 10 business days to process. We recommend applying at least one month before your trip.
For EU citizens, the process is about 3-5 business days for a tourist visa.
In some cases you may expedite your visa. There are additional costs associated with quicker processing.
You cannot, however, expedite 3 year visas unless it's an emergency. In such a case, you'll need to write a letter to the Consular explaining the reason to expedite the process.
Can I apply for a visa myself?
Yes. As long as you have an invitation from a Russian organization, you are welcome to go through the process yourself. If you live near a visa processing center, this will save you some money. However, we don't recommend this route unless making a trip to the visa center is convenient for you.
Many first-time applicants make minor mistakes which can mean running back and forth for documents or making corrections. Just pay for the service and save your time and the headache. You'll thank us later. We promise.
What type of visa should I apply for?
If you are planning a one-time trip for less than 30 days, a single or double entry tourist visa will suffice.
If you are a US passport holder and plan on visiting Russia multiple times, apply for a 3 year tourist visa.
As a general rule of thumb, apply for the type of visa that will fit when the Russian border guard asks, "What is the purpose of your visit?" You can hold a business meeting on a tourist visa and you can see some sights while on a business visa. However, the MAIN purpose of your visit should comply with your visa type.
About Us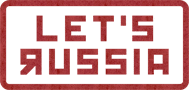 Let's Russia began for the sole purpose of giving travelers a smooth start on their way to Russia. We are here to make your life just a little simpler by providing you with the best priced visa services quickly, conveniently and with clarity along with other services.
Marcus Hudson founded Let's Russia in November 2015. Inspiration first came from friends and acquaintances who had trouble with the visa process. Since Marcus had gone through practically every type of visa that exists for Russia (student, humanitarian, religious, work, tourist, business and private) as a US and EU passport holder, he could easily assist people through the process.
Coupled with a love for Russian culture and language, his aim is to help people get to Russia and experience the place for themselves whether they're a tourist, student or looking for business prospects or work.
Testimonial
I've traveled to Russia on and off since 2005. I knew that it is important to find an agency to smooth out the process of getting a Russian visa invitation and visa. After doing some research, I chose Let's Russia, and I was not disappointed. The service was prompt, attentive, knowledgeable, and up-to-date about how to receive the most appropriate Russian visa. The prices are fair. I will definitely use Let's Russia again and recommend the agency to anyone embarking on a trip to Russia for any purpose.
STEPHANIECOLORADO
They were not only responsive throughout the application, but they were helpful and very accommodating. Quick replies. Very fair price compared to everywhere else. Smooth transaction all the way through. It almost makes me want to go back to Russia (just so I can use them again!) Actually, Moscow was a most memorable trip and highly recommended
EDWARDFLORIDA
We used Let's Russia multiple times to bring our family to Russia to visit us over a two-year period. The services were excellent and very helpful. All documents were processed in a timely manner. The staff members went the extra mile and delivered documents to us. We highly recommend Let's Russia and will use them when we visit Russia again. We can't say enough good about their services!
RONDAUTAH
This company was so very easy to work with – fast, efficient, organized, and always kept me in the loop with everything. I highly recommend them if you need a Russian Visa!
KARINATEXAS
I have used other services and obtained Russian Visas in the past from other sites but Let's Go Russia was far superior to work with. Fast, Easy, personable staff and no worries.
CURTUTAH
Fast and thorough communication. Patience with all of my questions. Took all of the stress out of the visa process. Great service.
ERINCALIFORNIA
Great company with incredible service. We were able to receive updates via email almost immediately after we sent them. Thank you for being so prompt and helping us with something that could have been a lot more complicated than it ended up being!
ADAMALASKA
Very professional and helpful company. I needed a Russian Visa quickly and Marcus explained to me all my options. I received the Visa when promised with no hassles. I will use Let's Russia again and even reccomend them to a friend who took my advice and used them as well. Thank you Let's Russia for all your help. A+++++
DANIELLEFLORIDA
Let's Russia are very professional and their service is very quick and less expensive than other companies. They kept me updated on the status of our visa's to Russia and our documents arrived well in advance of our departure. We travel regularly and I highly recommend you consider Let's Russia for your Visa needs.
JOHNNORTH CAROLINA
Copyright Let's Russia 2020