Study Russian in Russia & Get a long-term Student Visa
LEARN RUSSIAN IN RUSSIA TO ENRICH YOUR EXPERIENCE.
ACADEMIC SEMESTER
Want to spend a semester in Russia?

A semester in Russia is enough to establish a solid base for your Russian language skills. Get to know the unique culture and rich language. You just may end up extending your stay.
Program cost – $1,200          Application Fee – $200
ACADEMIC YEAR
Stay a full TWO semesters in Russia!

You may find a semester in Russia just doesn't cut it when it comes to getting a grasp on the language. A full academic year in Russia might just have you thinking Russian-like.
Program cost – $2,000          Application Fee – $200
FOUNDATION COURSE
How about taking on a full program?

Take this course if you plan to pursue your university studies in Russia. Foundation prepares you to enter a university program in Russian.
You may still take this course if you don't plan on pursuing a degree in Russia.
Program cost – $2,050          Application Fee – $200
ACADEMIC YEAR (MED)
A language course with medical vocab

Put your Russian language skills to the test with this academic year of Russian language with medical vocabulary. Whether you just like challenges or are preparing to enter the field of medicine, this course is what the doctor ordered.
Program cost – $2,550          Application Fee – $200
The courses and period of study listed above are standard programs. However, language courses can be available to start every month and most language courses are extendable. It's possible to sign up for a language course for an academic semester and prolong to a full 12 months or longer, if you'd like.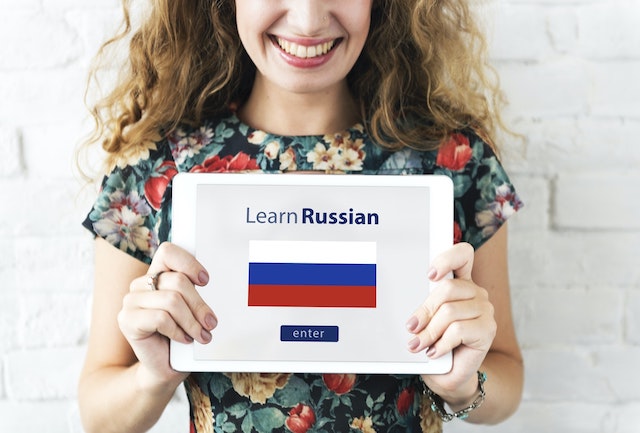 Know some Russian already?
LEVELS OF RUSSIAN
Elementary A1
Basic A2
I Certificate B1
II Certificate B2
III Certificate C1
IV Certificate C2
TORFL
WHY STUDY IN RUSSIA
100% IMMERSIVE
There's no faster way to learn a language than diving into a country where it's spoken. Challenge yourself to speak Russian to everyone around you!
REAL-WORLD EXPERIENCE
Getting out of your element is the only way to gain experience fast. Travel gets you experience that sets you apart from your peers. Not just any experience though, a Russian experience!
AFFORDABILITY
Russia offers a lower cost of living than western countries and still provides access to a relatively high standard of living. It's time to take advantage of the devalued ruble!
LONG-TERM VISA
A student visa to Russia gets you a multiple-entry visa that allows you to stay up to a year and extend it without leaving Russia.
GET HIRED
Students are allowed to get paid positions in Russia while holding a student visa. Study and work on the same visa.
GAIN RESIDENCY
Graduate from an accredited Russian university and you can apply for residency in Russia.