How Do I Get a Russian Visa If I Booked an AirBnb?
How do I Get a Russian Visa if I booked on AirBnb?
Isn't the age of the sharing economy wonderful? With the dawn of services like Airbnb.com, the world opened up even more thanks to thousands if not hundreds of thousands of accommodation options. However, with the new trend of renting a private apartment or home comes many other questions. Previously, getting a Russian visa was based on a hotel's confirmation that a tourist had booked there. What happens if you booked accommodation on AirBnb? How do I get a visa invitation letter from the owner or manager? We'll explain exactly how to go about obtaining a visa to Russia if you're staying at a place booked through AirBnb and why our recommendation is actually better.
We know that almost any type of home can be posted on AirBnb for people to browse and potentially book for stays. There are some legitimate hotels, hostels, bed and breakfasts along with private rooms, apartments and other unconventional types of accommodations like yachts and tree houses. Unfortunately, you can't realistically get an invitation letter to get a Russian visa if your accommodation is not a hotel or hostel registered with the Department of Tourism in Russia.
Visits always give pleasure–if not the arrival, the departure.
Let's say you find a nice little apartment not too far away from Nevksy Prospekt with great views of downtown Saint Petersburg. The owner of the place, who we'll call Maksim, boasts positive reviews and answers all your questions. You book the place for a few days before continuing on to Moscow. This is a typical scenario and there are a couple factors to keep in mind that will shed some light on the difficulties of getting a visa to Russia. Let's highlight them.
1. Most owners, like Maksim, who rent out their properties do so to earn extra income in their free time. They do not represent established hotels nor do they have the resources or the desire to leave their day job to rent out their property to visitors full-time. Because Maksim has a regular job, he most likely has time constraints in his schedule. If his guests request an invitation, he would have to make his way to the lovely local Federal Migration Office and apply for a private invitation. He would spend 800 rubles, but most importantly, would need to take half a day off work to submit the request. He also needs to wait about 20 days for it to be processed and then he'll need to mail you the original invitation by international snail mail. Needless to say, Maksim would not look very excited to see so many foreign guests renting out his apartment.
2. Your original trip doesn't cover one city. You will be traveling to Moscow to see Red Square, the Kremlin, Bolshoy Theater, Tretyakov Galleria, the Pushkin Museum, etc. If you book at Maksim's apartment, if he's kind enough or unaware of the invitation process, he'll only give you an invitation letter for the dates you'll be staying at his place. Based on this invitation, you'll get a Russian visa. However, the Russian consulate will wonder why you're applying for a visa to the Motherland after the dates your first accommodation is booked for. You see what I'm getting at? You will need to provide an invitation for your 4-day stay in Ekaterina's apartment in Moscow too. The Russian consulate will ask you to provide all the addresses you'll be staying at and the whole duration of your stay in Russia in order to grant you a visa. Maksim and Ekaterina will think twice about going through the process of getting an invitation letter for their guests next time.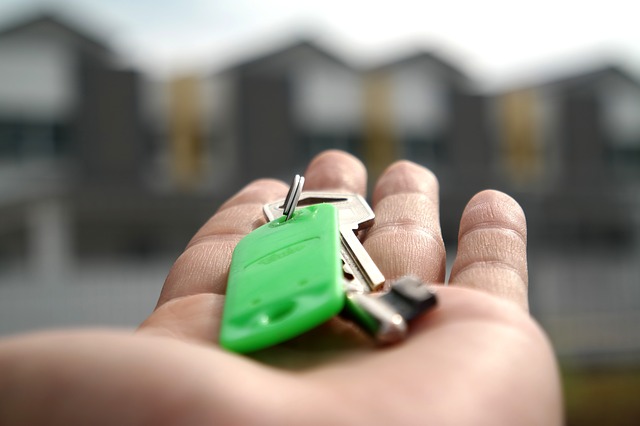 When a visa invitation letter costs less than $20 for a tourist visa and can be found and ordered online within a matter of 10 minutes, there is no reason to put Maksim and Ekaterina through the long process of helping you get an invitation. Only Russian tourist companies can issue a tourist invitation letter because they are registered with the Department of Tourism in Russia. Maksim and Ekaterina are not. So don't go to the owners of the place. Don't get your invitation letters through a hotel, unless you're staying at the same hotel for the whole period of your stay and it's complimentary. Don't bother your gracious owners about an invitation letter. Go online, type "order Russian tourist visa invitation letter online" and you'll see many options. Better yet, go to our homepage and click 'order now' to get a tourist invitation for just $15.
When ordering an invitation from a Russian company online, you can simply put the start and end date of your visa (30 days max if it's for a tourist visa) and you won't have to worry about collecting more than one invitation. We recommend using a service like Visatorus.com. It's cheaper and faster for you and your hosts will be glad they dodged a bullet.
After you get your invitation letter, you'll need to either apply in person or choose a visa agent to submit your documents for you. You can read about the next steps in the process in our post entitled How to Get a Tourist Visa to Russia.