How Long Can an American Stay in Russia?
How Long Can an American Stay in Russia?
The short answer to this question is, longer than any other foreigners who need a visa to Russia. The long answer, and there always seems to be one, is that it depends what you define as "stay".
In September 2012, Russia and the United States entered into a reciprocal visa agreement that states citizens of Russia are eligible to receive a visa to the USA for a period of 3 years, usually with a stay of no longer than 6 months. This agreement is reciprocal, meaning that US passport holders are also permitted to apply for a visa to Russia valid for the period of 3 years, also allowing an American up to 6 months' stay in Russia uninterrupted. Therefore, the answer to how long an American can stay in Russia is… up to 6 months without leaving the country. That's a long time.
Now, considering how many countries Russia shares a border with, a visitor from the United States could fairly easily prolong his stay in Russia simply by hopping over the border and re-entering Russia for up to another 6 months.
If you are staying in Saint Petersburg, you can catch one of numerous trains to Helsinki or Tallinn or even closer to the border to cities like Lappeenranta or Narva. You can take a fairly inexpensive bus ride over the border. You can even rent a car in Saint Petersburg and drive across the border yourself and expenses on gas would be quite low as long as you fuel up in Russia before crossing into the European Union.
If you live in Moscow, it's a bit farther away from the nearest border but you have so many destinations to reach by plane. You could head to a plethora of countries like Ukraine, Latvia, Lithuania, Estonia, Finland, Sweden or away from Europe towards Georgia, Armenia, Kazakhstan, Uzbekistan, Azerbaijan, Turkey. All of these destinations have been easier than ever to get to with the introduction of low cost airlines like Pobeda. And with your American moolah, you'll get even more rubles for your buck.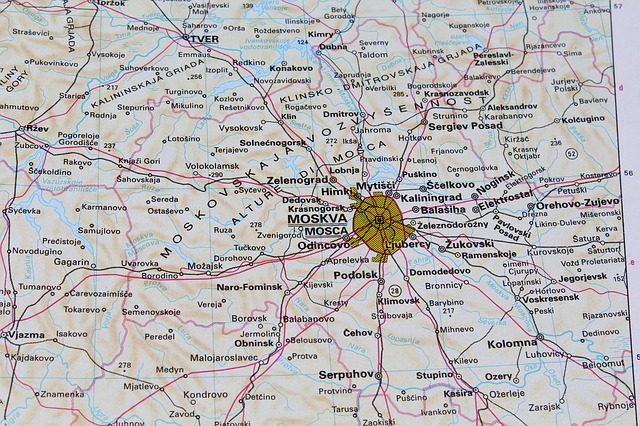 Driving to Latvia or Estonia isn't bad if you enjoy road trips. It can be done in about 6 hours. I always enjoy the ride cause I can stop and by fresh food like cranberries, black currents, apples, different kinds of smoked fish, honey, pickled vegetables and other things like bear fat, badger fat, fur hats and other souvenirs for reasonable prices.
An American can obtain either a business visa or a tourist visa valid for 3 years. So, in order to live in Russia, all you need is to take a day trip out of Russia every 6 months. Because you'd most likely be traveling around Europe and Eastern Europe anyway, it's not an extra hassle to plan out your trips to kill two birds with one stone. So, yes, an American can stay and live in Russia for extended periods of time with relative ease. Considering how easy it is to obtain a Russian visa, I'd argue it's easier to live in Russia than it is for a US citizen to get permission to stay for longer than 90 days in any European country.
So what are you waiting for? If you've ever been interested in traveling to Russia, you better build up the courage and take the dive. A longer trip is completely doable and with the Russian ruble performing half what it was a few years ago, you'll be able to come to Russia, even on a budget. Let's Russia will help you through the visa process wherever you are.